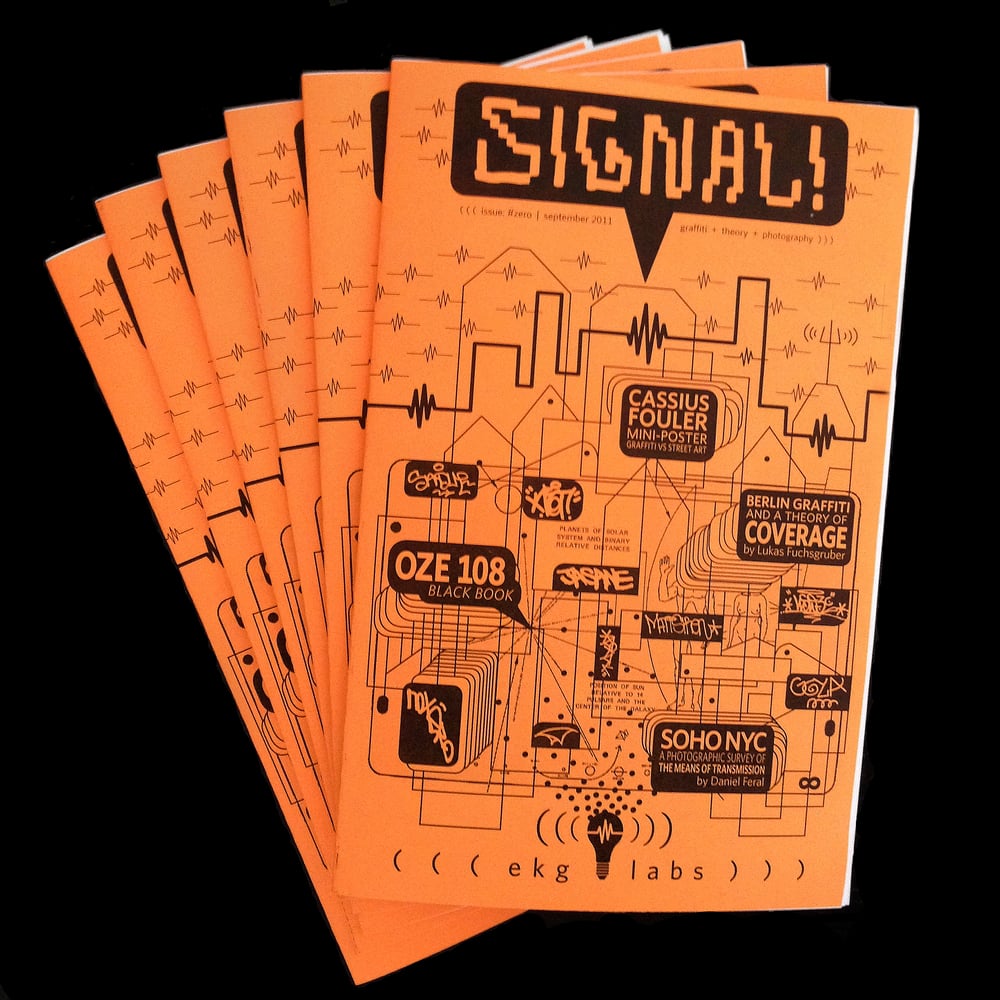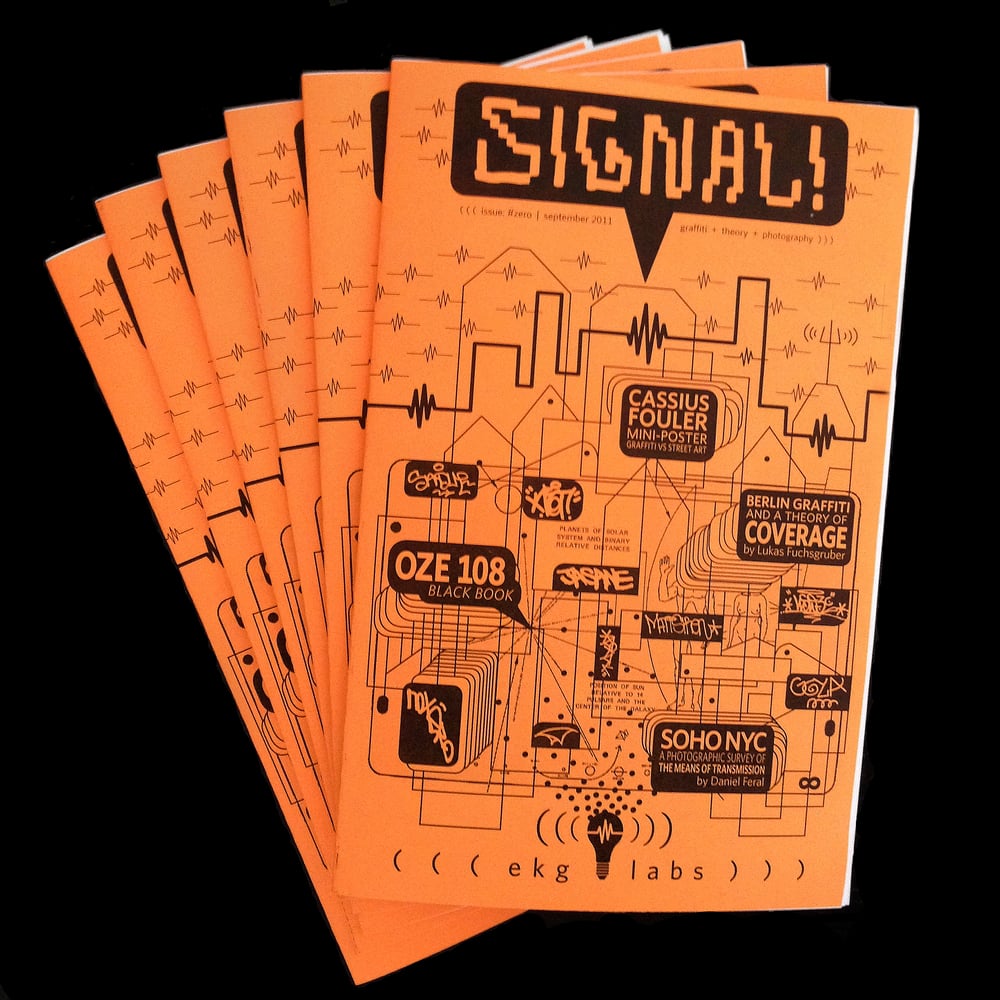 SIGNAL! #zero 2011
$5.00
SIGNAL! #zero was published in September 2011. Designed and edited by ekg. It was the "first" issue of SIGNAL! the graffiti zine and intellectual journal hybrid.
Photocopied, black and white, 20 pages, 5.5" x 8.5". Seventh printing, 126 copies. The cover is printed on 28lb Cosmic Orange paper and the body on 28lb bright white paper.
CONTENTS
Page 1: Title and also page headers throughout the zine are by Cassius Fouler. Tags included in the cover design are by Ket1, Noxer, LSD-Om, Sadue907, JaSane, MattSiren, Atak, Goya907, OverUnder.
Page 2: Editors Notes and introduction.
Page 3: A quote from Espo about graff being a signal.
Pages 4-5: A photo-collage and mini-essay called "Meta-Taggers" by ekg.
Pages 6-9: "A photographic survey of the means of transmission in soho nyc, sept 2011" by ekg.
Pages 10-11: Centerfold diptych painting by Cassius Fouler called "The Final Cut: Graffiti vs Street Art."
Pages 12-13: A black book selection of art by OZE108, member of KYT, 907, and Grunts Crews.
Pages 14-17: An essay by German scholar Lukas Fuchsgruber called "Coverage" analysing the archaeological nature of graffiti walls.
Page 19: Long quotes about the nature of graff by Rammellzee and also Allen Benedikt/Caleb Neelon (12ozProphet).
Page 19: A electrical box tag spot by Royce Bannon, Smells, Avoid, and ekg.
Page 20: Back cover with photo of the Delancey street truck spot with Rusk, Katsu, and Dro pieces. Also photos of SIGNAL! #one and The Feral Diagram. And contact info.