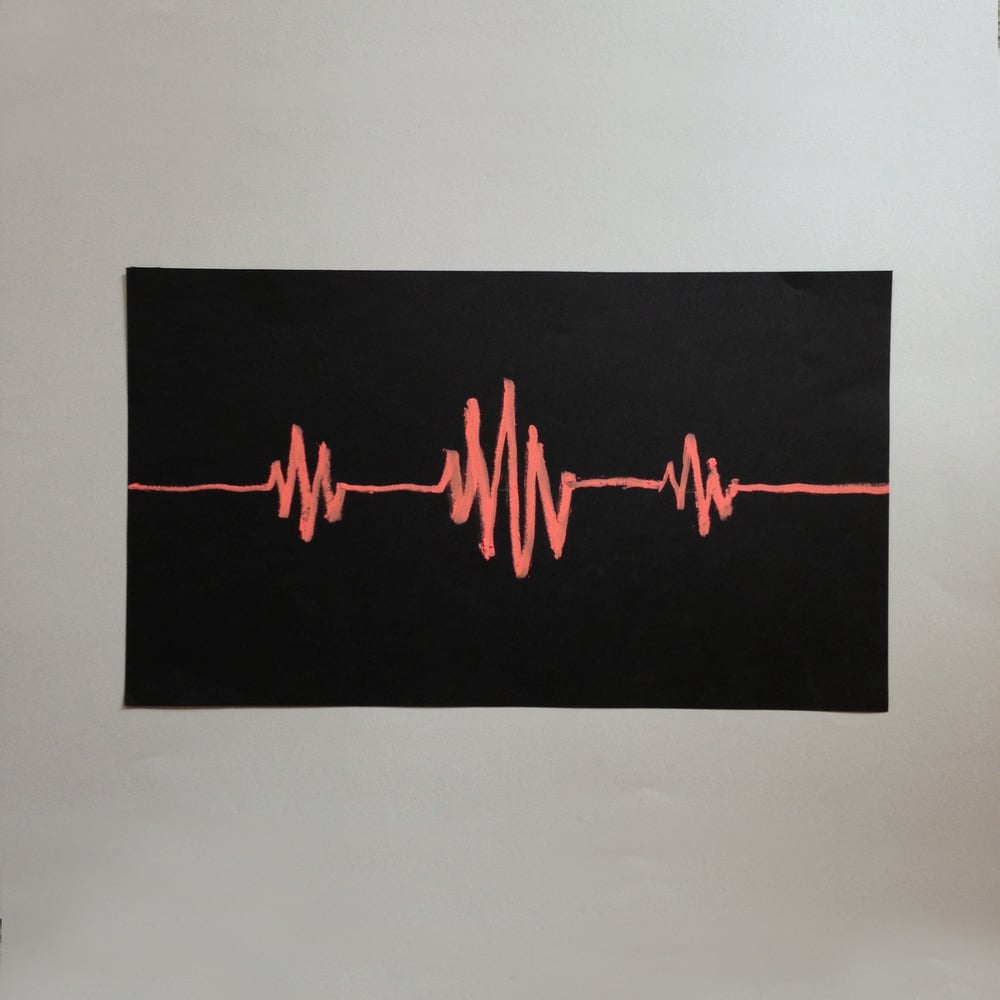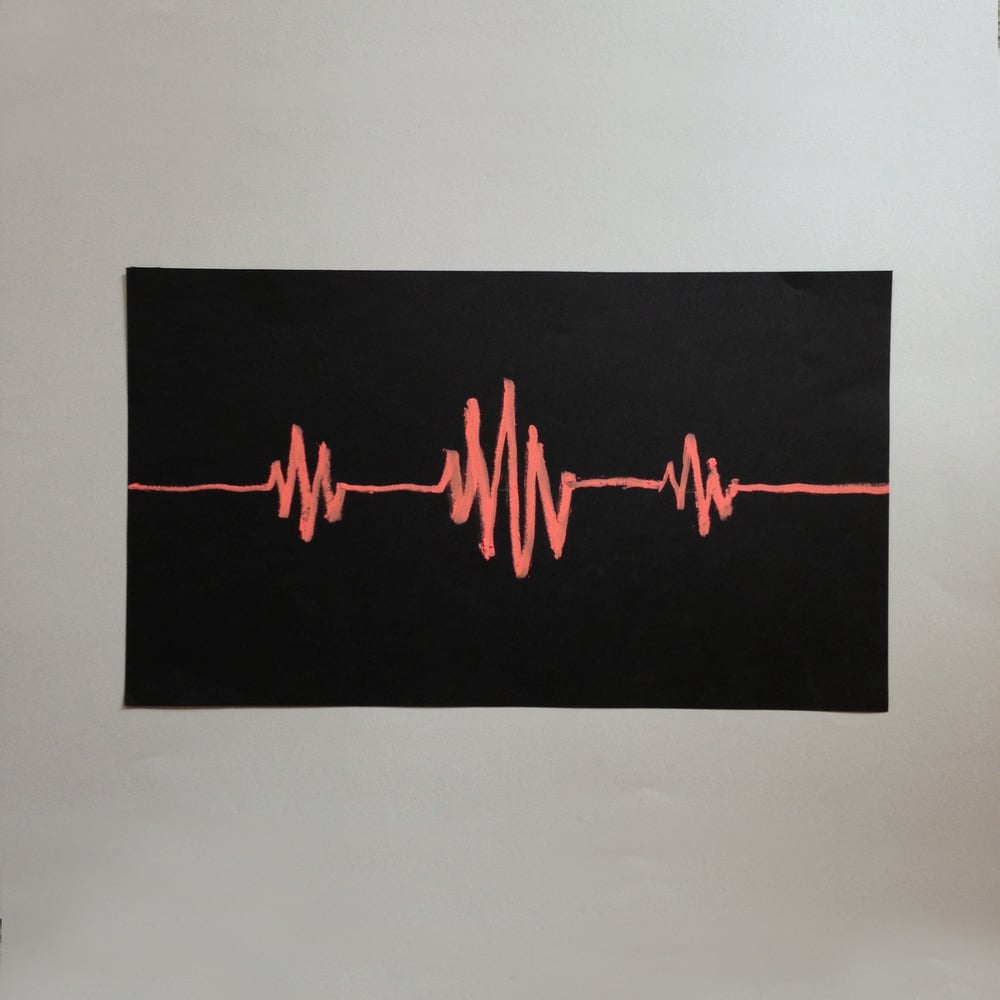 EKG Original Tag
$50.00
PRODUCTION NOTES:
19" wide x 8.5" high.
Black paper w/ 3 orange pulses.
$50 for 1 sheet / $100 for 3 sheets.
NOTE ABOUT SHIPPING:
It may take me up to two weeks to fulfill your order. If you are overseas then you might be waiting a month for delivery. i apologize in advance. I'm doing my best to keep up. Thank you for your patience.
NOTE ABOUT BARTERING:
i'm always down to trade for
zine/cd/tshirt/poster/whatever.
doesn't have to be graff related.
email me a photo, production
notes, and what it's about.
ekglabs@ymail.com (not gmail)
i also will do ekg tag commissions. If you have a special request for shape/size/color of paper, or amount of pulses, please contact me by email. you could also send a sketch jpg or photo. thank you.
EMAIL: ekglabs@ymail.com with any questions or specific requests.
MARKER:
Sakura Solid Marker (industrial oil paint stick).
PAPER:
Strathmore Artagain, Coal Black, #446-8. Description: As the name "Artagain" implies, this dry-media drawing paper is made of recycled paper, including 10% post-consumer and over 40% pre-consumer recovered materials. Part of the 400 Series drawing papers, this acid-free, 60 lb. cover stock is fiber enhanced for a flannel-like surface that is ideal for media such as pencils, charcoal or pastels.